MARKETING DECISIONS STUDENT PREDICTOR APP FOR ELOQUA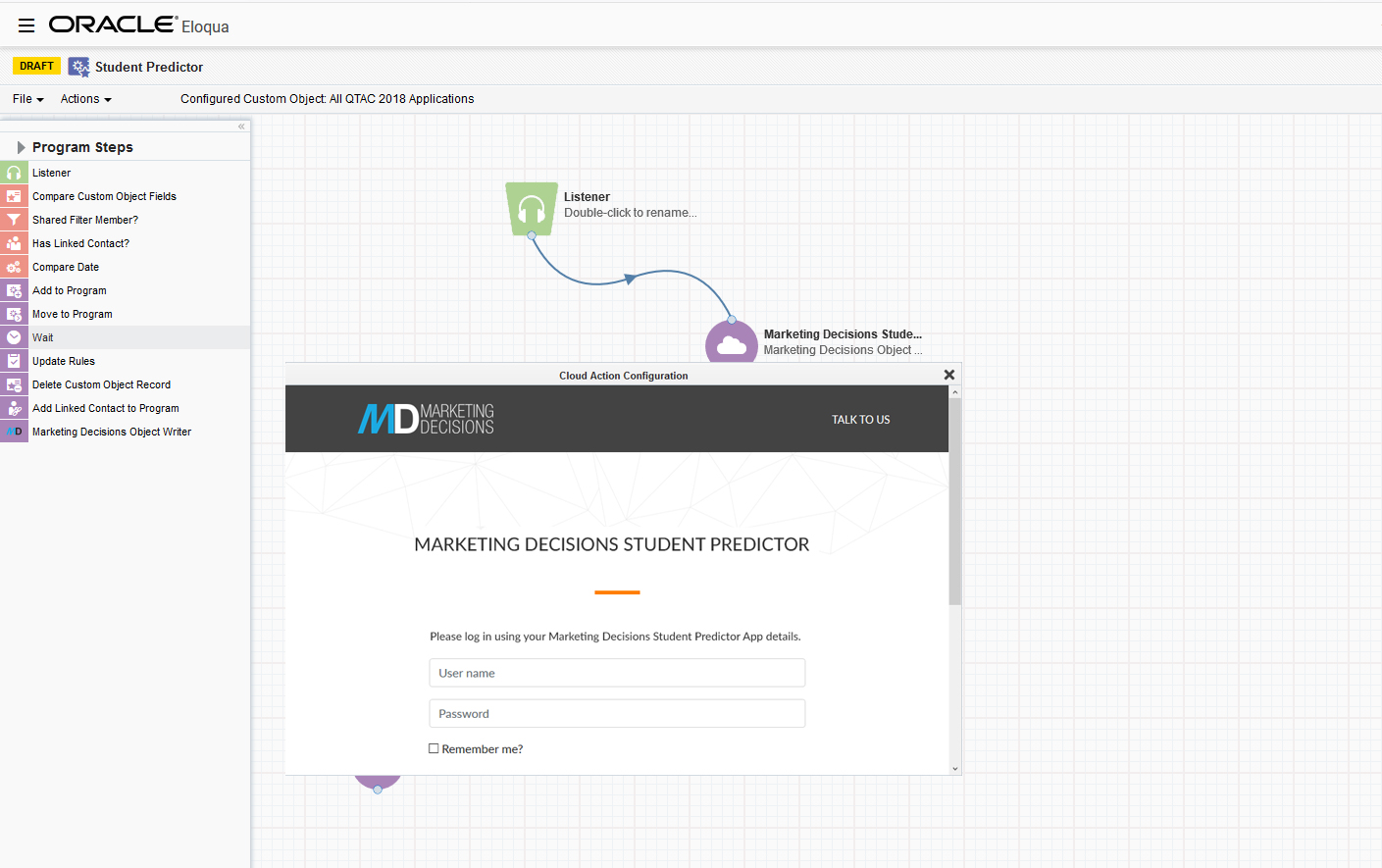 Powerful Artificial Intelligence (AI) machine learning algorithms now allow us to improve our ability to predict student decisions. This is achieved by 'teaching' the algorithms, based on historic data with actual outcomes. The algorithm constructs and tests dozens of prediction sub-models finding data linkages and patterns well beyond human capability and then continues to 'learn' and adapt itself as further outcomes are fed automatically from Eloqua Marketing Automation in a closed loop.
Student Predictor Algorithm Snapshot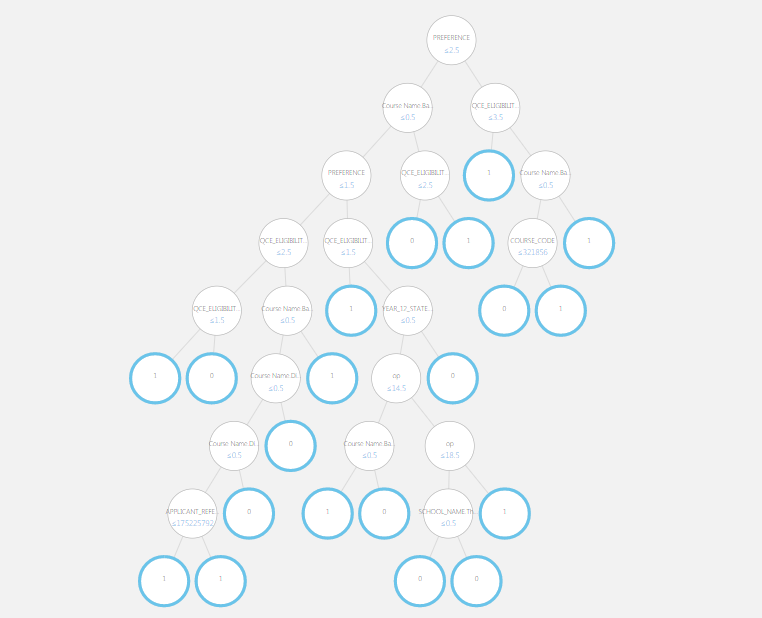 In the higher education segment, universities and colleges invest heavily to recruit new students and to retain them. Through our extensive higher education campaign commitments we have been able to develop a Student Predictor App for Eloqua and this has been in development for several years. When married with the Oracle Business Intelligence Platform which comes with Eloqua Marketing Automation we bring compelling modelling and analytics to support more informed decision making about recruitment and retention of students. The app not only leverages the Oracle BI reporting in Eloqua but also the native Eloqua lead score modelling and Eloqua Program Canvas automation.
Replace 'gut feel' with advanced mathematical modelling which continually learns and adapts to optimise predictions
Typical reliability in the 70-90% range
Drag and drop onto Eloqua Program Canvas to return a prediction value for use in Eloqua segmentation, automation and reporting
Leverage the Oracle Business Intelligence platform in Eloqua to analyse prediction attribute data and predicted outcomes to bring a raft of new insights to guide decision making
Easily segment audiences in Eloqua for campaign treatment based on prediction values
Use predictions to automate appropriate communications from Eloqua eg outbound calls, VIP invitations, social and display ads etc
Use predictions for executive reporting eg forecast student numbers ahead of time, or improve retention through intervention targeted communications.
Models throughout the student lifecycle for:
- Application to Offer
- Offer to Acceptance
- Acceptance to Enrolment
- At Risk Retention
For more information contact us.